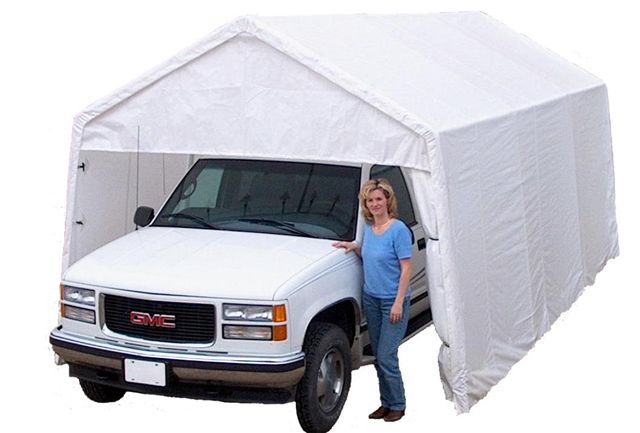 In industry terms, CanvasMart's line of portable garages and shelters are considered high-end. If you're looking for something just for a weekend family picnic, this 11'6" x 20' shelter is probably more than you need as it is designed to be outdoors 24/7 365 days a year in all weather. With a 2" tubular steel frame and a fire retardant 6oz white poly covering, this shelter is the creme de la creme of portable garages.

Package contains everything you need to set up the shelter and assembly takes two people a couple of hours, even if they've never set up a shelter before.

Length: 20'
Width: 11'6"
Height: 9'8"
Door Height: 6'2"

Replacement parts are available.