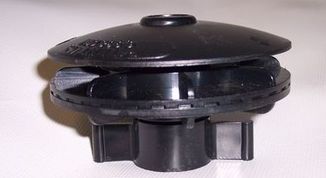 CanvasMart's boat vent II is designed to help prevent dry rot, condensation, mildew and rust due to poor ventilation. They work in conjunction with our support poles to provide one point that both props up the cover and ventilates the boat. The boat vent II system requires only one primary hole in the cover and no secondary mounting holes.

These can be purchased separately or with a boat cover, in which case we will affix the vent onto the cover.

*Please note, we recommend purchasing a support pole to complement purchase of the boat vent II.