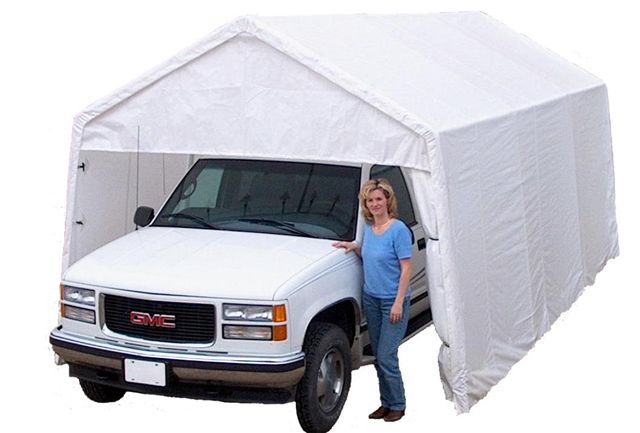 Complete set of replacement covers for CanvasMart's 11'6" x 20' MP shelter, including top, sides, end wall, triangular transom, and doors.

High-quality heavy-duty fire-retardant 6oz poly cover designed to be outdoors 24/7 365 days a year in all weather.

Length: 20'
Width: 11'6"
Height: 9'8"
Door Height: 6'2"

We recommend replacing your ball bungees at the same time you replace the your shelter's covers.